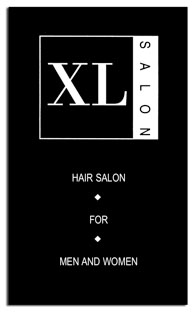 Master stylist George Ferrer has owned and operated XL Salon for over 20 years, focusing on the best practices and techniques in hair design and color to meet the needs of men and women of all backgrounds. His dedication to providing the highest quality experience for every client has earned him a devoted following that reflects the diverse nature of the San Francisco Peninsula.
With over 30 years of experience in the industry, George began his apprenticeship at the prestigious Yosh for Hair in 1985 and continued to work for the renowned master stylist Yosh Toya for another eight years. Yosh Toya is the recipient of dozens of awards and honours, including Aveda Master of the Art Award, the Grand Trophy of the Professional Press for Best Commercial Hairstyle from AIPP, and a NAHA Lifetime Achievement Award.
During his time at Yosh for Hair, George traveled to many of the major hair shows doing stage work with Yosh all across the U.S. At the same time, he studied with the industry's most prominent and cutting-edge colorists, including Beth Minardi, Roy Peters, and Tom Dispenza.
George went on to expand his expertise at Redken Corporation as a Hair Color Educator in salons and as a Platform Artist at hair shows while continuing to work on stage with his friend and mentor Yosh. This gave him the opportunity to work with top stylists such as Ruth Roche, Phillip Wilson, Chris Baran, Brian and Sandra Smith and Sam Villa.
Always concerned about his clients best interests and to keep them au courant with the fascinating and changing vogues in his profession, George has traveled extensively to learn firsthand from places where fashion trends are born, visiting the prominent salons of England, Spain, Italy, China, France, and Germany.
Recognized as one of the leading color artists and hair designers in the Bay Area, George continues to grow design principals and advanced color techniques, staying at the cutting edge of the best practices in the industry. He embraces the philosophies and mission of Aveda: "To care for the world we live in, from the products we make to the ways in which we give back to society. At Aveda, we strive to set an example for environmental leadership and responsibility, not just in the world of beauty, but around the world."